2009
12.27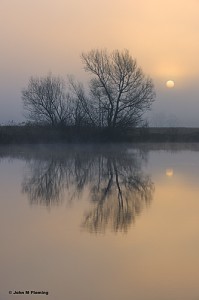 What is Fine Art Nature Photography? 
Fine Art Nature Photography categorizes a wide range of images photographed in the out of doors and is committed to the visual depiction of natural elements found in landscapes and wildlife. Nature photography elicits an emotional response through the creative principles and technical expertise commanded by the photographer.  
Fine Art Nature Photography can inspire and move us into a greater appreciation of the natural world through the images captured by gifted artisans known as photographers.  Photographs take us to places our feet cannot carry us, show us scenes our hearts dream to see and reveal the macro world so small our eyes cannot focus. They inspire us, humble us, and inextricably connect us to the earth.  Landscape images unfold before us and unveil the cracks, crevices, curves and hard edges of the earth-her form and majesty that display patterns, textures and visual rhythms in all the colors of the rainbow.  People buy fine art photography prints because they promote peace and serenity to the physical spaces inhabited, whether in the home, worship centers, health care facilities, retail spaces, theaters or the workplace. They bring the outdoors into our homes, business and healing art centers. 
Choosing nature photography prints for these spaces can be an enjoyable experience whether on ones own or with the help of a gallery owner or an interior design professional. When you simplify the process, focus on one location at a time, and take into consideration the available lighting, wall dimensions, and colors of interior elements the results are quite gratifying. Think about the shapes and themes that speak to you, what relaxes you, what excites you, what emotions would you like to add to your home or business space? Do you want to create a soothing, exciting, challenging, transforming, health giving response?  Alternatively, do you prefer to focus on a theme?  A theme could be landscape, wildlife-birds or mammals.  Grouping images based on color, texture or theme can add a dramatic effect to a room.  Combining abstract images in vibrant tones with realistic representations can create a balance, or it can bring an exciting tension to a space.                       
Color, texture, subject matter or artist?  There are a few tips to keep in mind when completing the purchase of fine art nature photography prints. The quality of the print improves the value of the piece.  The type of the paper and ink used in printing the image are very important selection factors relative to quality.  For print longevity, it is recommended that fine art nature photography prints be of archival quality.  This means that the ink used is pigment based, and the paper is acid free.  The combination of paper and ink will protect the image from fading.  Additional protection can be achieved by selecting an acid free mat made of archival quality products like 100% rag.  The mat provides airspace between the print and the mat and the mat and the glass of the frame.  Framing a print behind glass, and hanging out of direct sunlight will preserve the image for many years.  The most important environmental factors in displaying prints are light, relative humidity and temperature.
Ultimately, how do we choose a photographic work of art?  Art is an investment and it reflects who you are, and you should love it!
Average Rating:
4.4
out of
5
based on
224
user reviews.