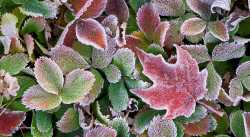 The Fine Art Nature Photography of well known nature and wildlife photographer John M Fleming will be featured in the upcoming exhibit at the Saugatuck Center for the Arts entitled: Micro/Macro a Fresh View of Saugatuck & Douglas. Flemings Macro images span the seasonal range from ice formations along the Lakeshore and amazing moments near the Kalamazoo River. John's photographic images depict a visual journey exploring the diversity and magic of nature. Colors dance and patterns swirl into focus on the canvas as we experience the sensitive and technical expertise of this seasoned professional. "Visually discover the pebbles, snowflakes, ice shards, and leaves. These artful views capture the mighty – and quiet – beauty of our shoreline region" remarks Kristin Armstrong, Executive Director of the Saugatuck Center for the Arts.
Soar over the shoreline and the dunes while viewing the splendid images of Chicago photographer Bill Werme.
It is no wonder that Fleming's work has been featured in several publications over the years including Birder's World, Michigan Resources, Michigan Audubon and Wyoming Wildlife. His fine art nature photography prints are on display at the Kalamazoo Center for the Healing Arts, Saugatuck Artists Collective and Framing for Friends all located in Southwestern Michigan. An electronic portfolio can be viewed on his website: johnmfleming.com.
Fleming's photographic journey began as a young boy on his grandparent's farm while exploring through the lens the curious antics of the farm animals. Continuing alongside his father Fleming photographically explored sections of the United States and Canada including national parks, state parks and sanctuaries recording visual experiences on the interplay of light on the natural world. Not to mention collecting many great stories along the way. An environmentalist and naturalist at heart Fleming reads and studies his subjects while calling on one of his greatest virtues: patience. Patience has enabled him to sit uncomfortably for hours while waiting for the pose, for the dance, for the light, for the wind to quiet for the perfect image. One of his most popular images is that of a mother loon just emerging from under the water with food for her two young. Just as she shakes the water droplets from her wings the two, flanking either side, look at each other. At that moment the sunlight danced upon the water and streaked a light blue, connecting the three in a family portrait.
In the winter months when Fleming wanders the countryside where he resides in Douglas, Michigan along the shoreline and through the woods, one wonders if patience is still a virtue. Winter means wind, cold, ice and snow. And it is results of these photo experiences that we are privileged to see some of the smallest wonders of creation. Snowflakes, ice shards and many other details at the waters edge. Seventeen of John M Flemings macro images can be viewed in the Bertha Reid Exhibition Hall, January 9, 2010 through March 1, 2010 Monday through Friday, 9-5 est. Opening reception January 16 from 6-8 pm. All images are available for purchase during the event with proceeds funding future exhibits at the SCA. For more information please visit: www.johnmfleming.com and www.SC4A.org